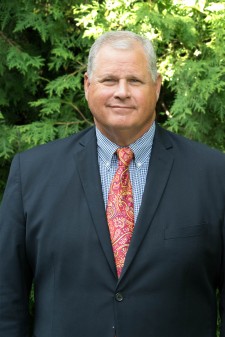 A veteran of the foodservice industry joins the Devault Foods leadership team to accelerate growth strategy.
Devault, Pennsylvania, August 29, 2017 (Newswire.com) - ​ Devault Foods announces that Herb Beck has been named the company's Senior Executive Vice President of Business Development, effective immediately.  Brett Black, President and Chief Executive Officer, stated "Beck assumes responsibility for developing regional and national sales channels for Devault Foods, consistent with the company's growth strategy and developing programs to satisfy customers' future needs."
Herb Beck has a rich experience in the food service industry and has most recently led channel development for Advantage Waypoint and Grant Hanson Associates.  Throughout his three decade career, Herb held numerous sales leadership positions and developed a truly enterprise-wide perspective.   "The decision to join the Devault Foods' team was a simple one."  Says Beck, "The Company has an impressive record of high-quality and taste as well as the Company's ability to successfully pivot in a food service industry that continually evolves.  Devault Foods is a leader in their field."
Beck graduated from the University of Delaware.  He grew up and continues to live with his family in Chester County. 
Brett Black points out, "Beck is joining Devault Foods at an exciting time for Devault Foods.  He will work cooperatively with Michael Zacco, Executive Vice President of Sales and Marketing as well as George Patouhas, National Sales Director.  Our team is extraordinarily capable and committed to achieving the company's goals."
Source: www.DevaultFoods.com